03nov7:00 am7:00 pmELECTION DAY!
Event Details
This is it! Your last chance to do your civic duty and have your say!
If you haven't already voted absentee — either in person or by mail — you have only today, and that's it!
Your polling place will be open from 7 a.m. to 7 p.m. If you have trouble getting about or standing in line, the folks at the polling place will help you — even bringing the voting machine to your car if necessary.
Don't know where your polling place is? It should say on your voter registration card. But you can also look it up, just by entering your address, at this site.
And if you'd like a chance to look over your ballot before you get there, you can view a copy of it here. Again, you'll need to enter your address, since ballots vary according to your local districts. If you're unsure about how the new voting machines work, watch the video on our VOTE! page.
We're not going to tell you whom to vote for, but we all need you to VOTE!
If we see you today, we want you to be wearing one of those "I VOTED" stickers. That will tell us you have done your duty as a citizen!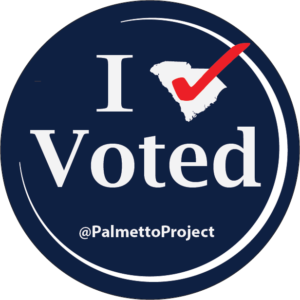 Time

(Tuesday) 7:00 am - 7:00 pm