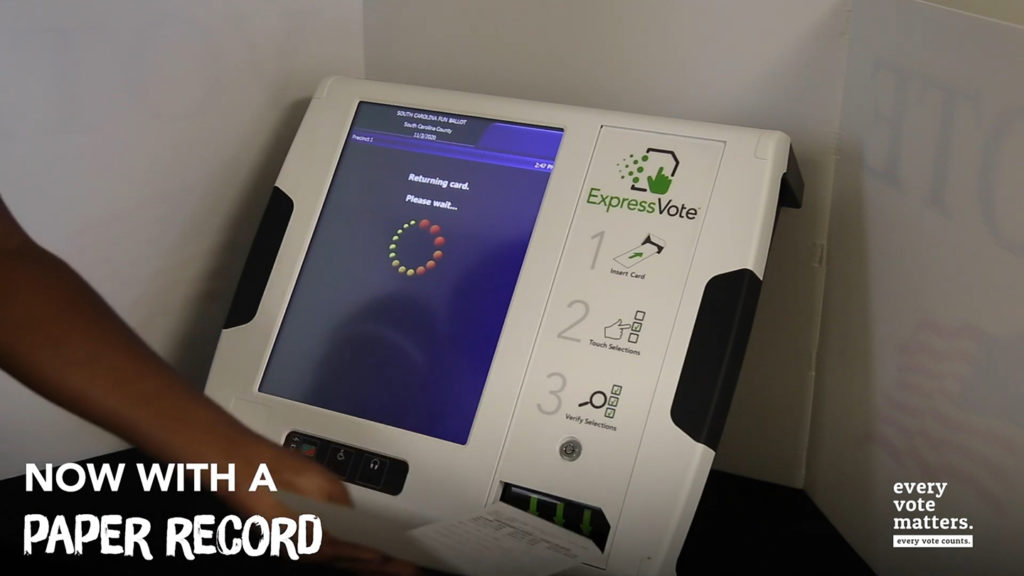 The church isn't going to tell you for whom you should vote.
But we have no qualms about telling you that no matter how you vote, you should VOTE. We are blessed to live in a country in which we have the power to choose those who govern us, and it is our duty to serve the community and nation in which we live by taking part in elections.
Your voice matters! However it's not as easy as walking into the polls on Nov 3rd. You must be a registered voter. Each state has its own deadline for registering to vote, from 30 days before to the day of Election Day. South Carolina voter's registration deadlines are:
By mail – Oct 5
Online – Oct 4
In person – Oct 2
Here's more information from the South Carolina Election Commission:
https://www.scvotes.gov/south-carolina-voting-information-page
The page includes instructions on where, when and how to vote, either absentee or on Election Day. And don't forget to bring the required ID!
Also, check out the video on how the new voting system, which produces a paper record, works: