We are thrilled you are interested in Wesley, its membership and vision, and the Wesley faith family. I pray you will continue to grow in your relationship with Christ as we all — God's children here and elsewhere — grow in relationship with each other. I too pray you will discover new and exciting ways to serve God.
Please study our website for answers about Wesley, and contact our office if you want to know more.
God bless you! I am excited to be your pastor and to grow in relationship with you as we serve our God.
Grace and peace,
Rev. Tiffany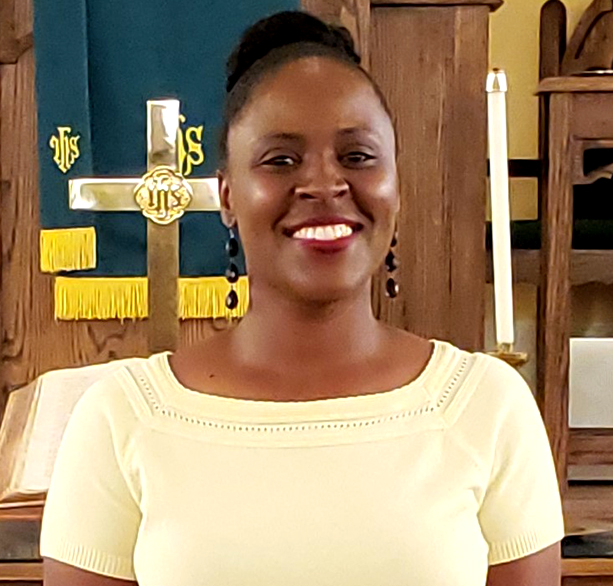 Tiffany Knowlin Boykin
Tiffany Knowlin Boykin is the daughter of Marvin and Diane Knowlin. She was reared in Marion, S.C., and attended public schools there.
Tiffany double-majored in chemistry and religion at Columbia College and received her B.S. degree in chemistry. She continued her education at Emory University's Candler School of Theology, where she obtained her M.Div., and later received her master of urban policy studies from The Andrew Young School of Policy Studies at Georgia State University. During her studies at Georgia State, she simultaneously worked for United Methodist Volunteers in Mission, aiding individuals and groups going on mission trips.
Tiffany served as the pastor of College Place United Methodist Church in Columbia, where she was the first African-American and the first female to serve this congregation. Tiffany has also served as an adjunct professor at Columbia College, teaching "The African-American Religious Experience" to undergraduate students.
Tiffany continues to give back to her community and church, as a member of the Columbia College Board of Trustees, a board member of the Sisters of Charity Foundation, and a member of the S.C. United Methodist Church board of ordained ministry. She frequently travels to preach the transforming gospel of Jesus Christ to both youth and adults.
Tiffany is married to Kareem Boykin. They have a son, Kaleb.