We're excited to continue our focus on Earth Month, including celebrating Earth Day on April 22, as a reminder of the wonderful world that God has made us stewards of.
Please don't forget to drop off your gently worn shoes in our bin at the back of the Gadsden building anytime now through June 30.
Also, please be reminded of our neighborhood cleanup Saturday, April 24. We'll be meeting at the Gadsden building at 9AM to get started. Bring your masks and be ready to work! All other supplies will be provided. If you plan to participate in the cleanup, please email Elizabeth Rhue at ejlrrhue@yahoo.com or fill out this online form.
Lastly, we've attached a coloring sheet for those of you who are looking for a fun way to contribute the
campaign from home. Please share your finished coloring pages!! to marygrahamgrant@gmail.com.
Thank you Wesley for all that you do and look forward to a great campaign focused on being great stewards of the planet.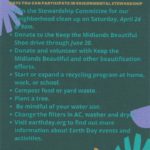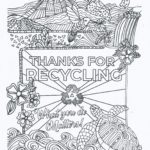 Shoe Collection host Poster2021 (1)